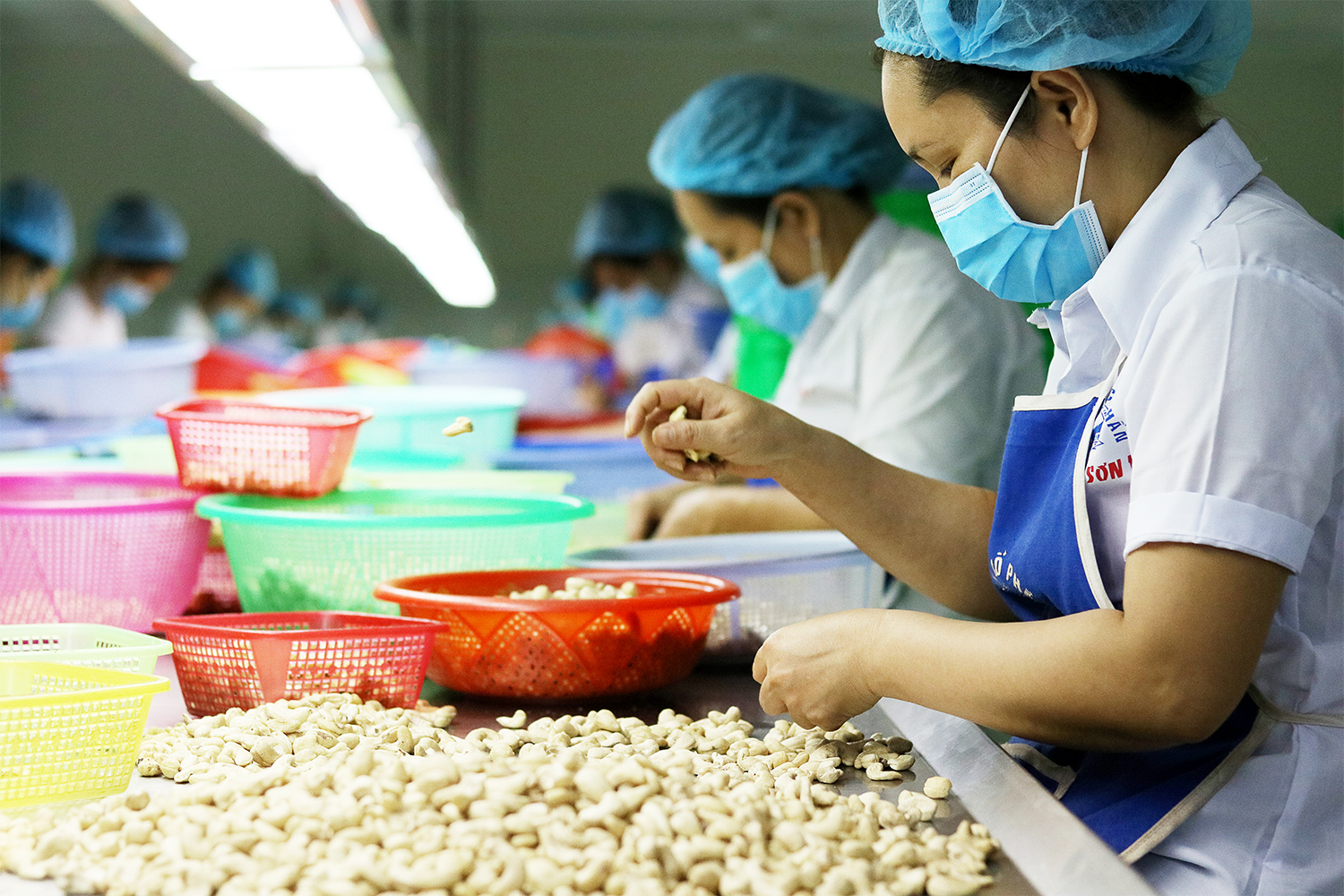 About us:
A private enterprise founded on November 18, 2002
Annual turnover:
US $135 million in 2017 (mainly cashew exports).
Estimated revenue in 2018 is over $ 140 million.
Total staffs:
Over 2000 peoples
Rating:
Ranked as one of the top five cashew importers in Vietnam, we are the prestigious exporter of cashew nuts, voted by the Ministry of Industry and Trading as one of the largest cashew enterprise.
Achieved many awards and certificates of merit awarded by the State agencies of Vietnam.
Main business:
Processing and exporting cashew kernels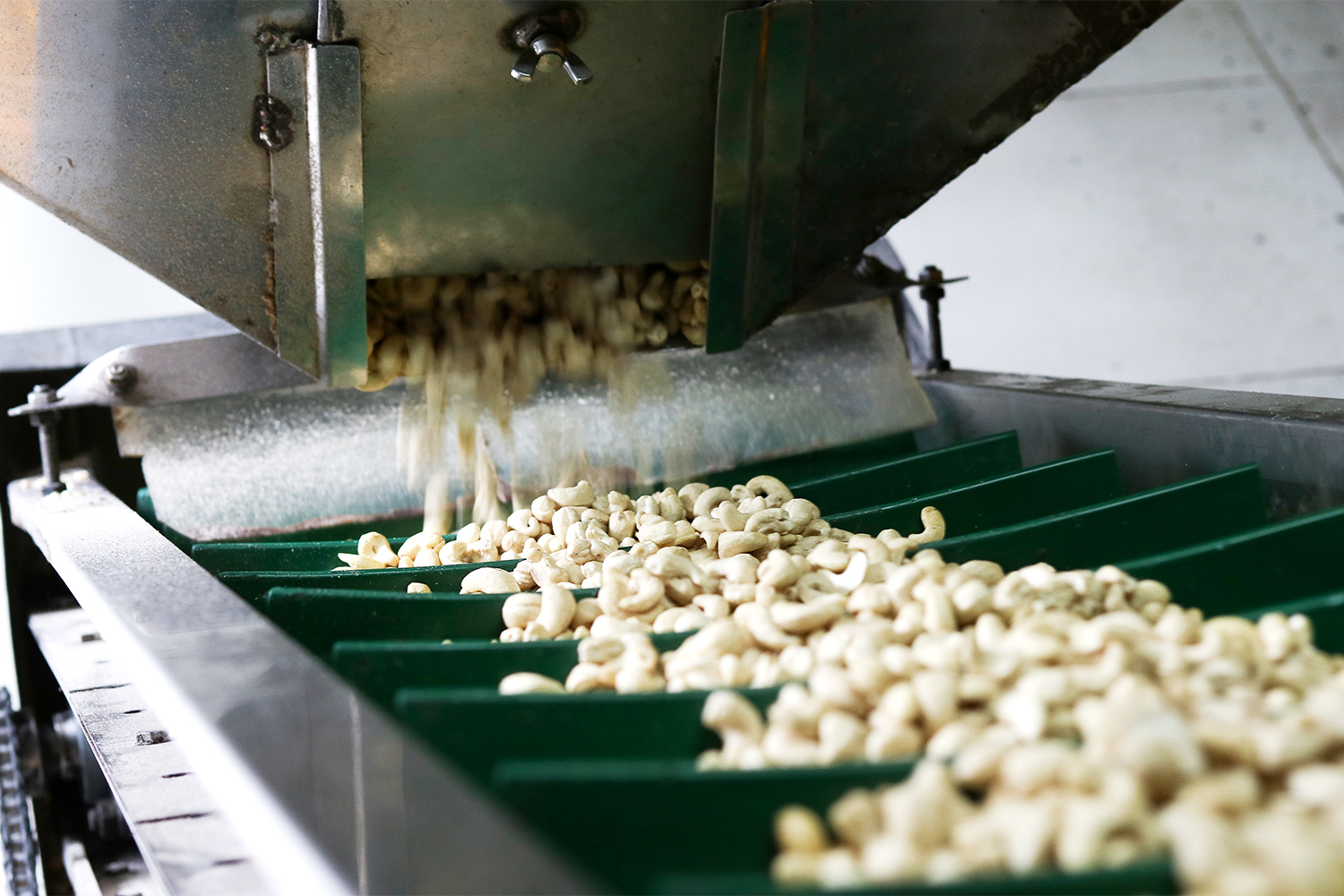 Other business activities:
– Financial investment: Being a strategic shareholder of Vin Group, Hoa Phat Steel Joint Stock Company, Vinamilk Vietnam Dairy Joint Stock Company.
– Office and business premises leasing at different districts in Ho Chi Minh City.
Strength:
The company is located in Binh Phuoc province, which is the cashew capital of Vietnam. Therefore, the company always take the initiative to purchase raw materials directly from farm straight to production to minimize the cost. As a result, our price is competitive in the market. We are also able to ensure the quality and incense taste of the kernel.
Every year, our purchasing department collects over 50,000 tons of raw kernels from different suppliers in reputable cashew growing countries around the world.
With the philosophy of "cooperating and developing", Hoang Son 1 Joint Stock Company has received great support from our valuable worldwide customers .
Hoang Son 1 Joint Stock Company's products have been exported to many countries around the world and we are known as a high-quality brand. The number of supermarkets and roasters that buy cashew nuts from Hoang Son 1 Joint Stock Company for food quality and safety is increasing significantly over years.
During the past 5 years, Hoang Son 1 Joint Stock Company have been able to maintain a growth rate of 25% annually by continuously increasing production capacity as well as strict control in food hygiene and safety. At the same time, we also apply the most updated technology in production to minimize the cost so as to provide optimal price for the cashew nut importers which are main customers of Hoang Son 1 Joint Stock Company. This also helps us to expand market in importing and exporting raw kernels
We always warmly welcome any customers who are demand for our products from all around the worlds to corporate.